Barro's Story
At Barro's Pizza, our pizza can only be described as a combination of thick and fluffy crust, paired with a perfected tangy and sweet, spiced sauce—the Barro family secret. Add generous amounts of the highest quality mozzarella for the flawless trifecta of pizza ingredients.
The Barro's Pizza family recipe goes back to when Grandma Angelina Barro was making pizza and pasta in her own home back in Italy. Her recipes were passed down through the generations and are now used in the family business today.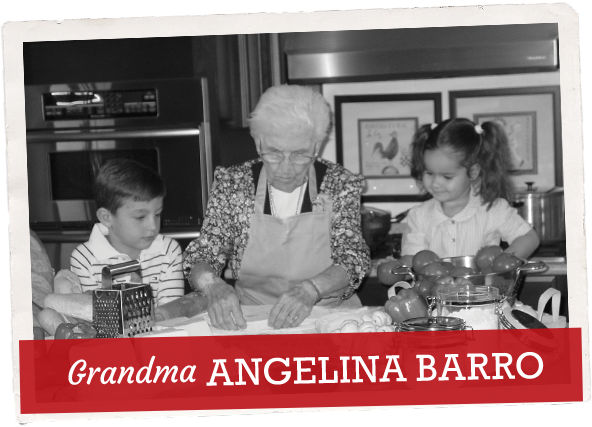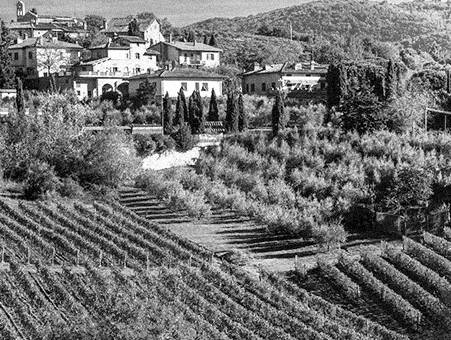 Sarconi, Italy
Grandma Angelina is born in Sarconi, Italy.
Chicago, Illinois
Angelina moves to Chicago, Illinois.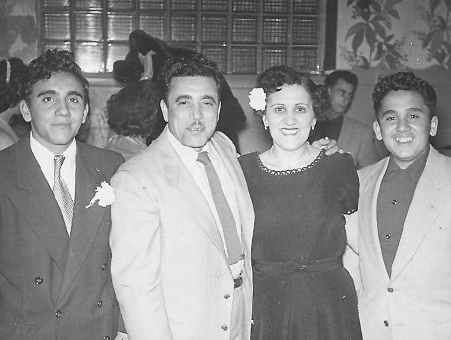 Chicago, Illinois
The first Barro family restaurant is opened in Chicago using the secrets of the recipe behind the Grandma Angelina's perfect pizza.
California
Angelina moves to Southern California and opens a Barro's location with her son, John, who is later joined by Angelo in 1976 to open many more locations.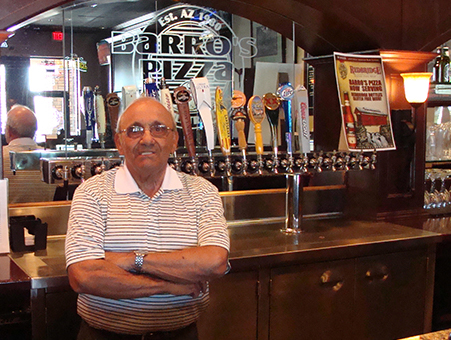 Mesa, Arizona
Angelo moves to Arizona with his family and opens his first location in Mesa at Alma School Rd. & Guadalupe Rd.
Phoenix, Arizona
The Barro Family opens their second location at 7th St. and Coral Gables Dr. It is still owned by Mike Barro today!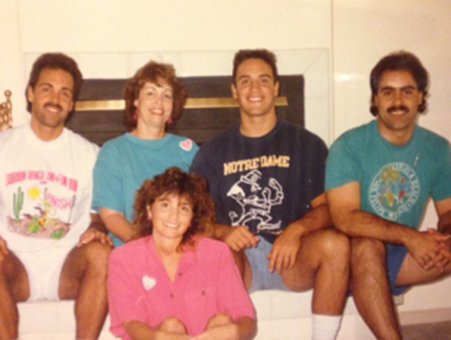 Mesa, Arizona
The Barro family opens their third location at Brown Rd. & Gilbert Rd. It is still owned by Bruce Barro today!
Arizona Statewide
The Barro Family begins their partnership with St. Mary's Food Bank Alliance to create the Doran Barro Holiday Hunger Fight. On the first Tuesday of every December, all proceeds from store sales are given to St. Mary's to help diminish the number of Arizonans battling hunger during the holidays.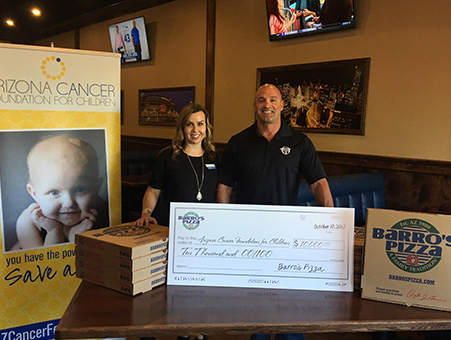 Arizona Statewide
The Barro Family begins their partnership with the Arizona Cancer Foundation for Children. Every June proceeds from lunch specials go to help Arizona families and children affected by pediatric cancer.
Arizona Statewide
Barro's Pizza now has over 48 locations across Arizona and Texas, owned by the 4 siblings to this day, with tens of thousands of loyal customers who can't seem to get enough of the secret family recipe. As Barro's has continued to grow and expand throughout the years, the family has also been presented with many awards and accolades. Below are many of the awards the family has received for their spectacular customer service and family friendly environment.
Barro's News
WINNER OF WEST VALLEY FAVORITES' BEST PIZZA!
We're proud to announce that we have won West Valley Favorites' Best Pizza for 2022!
Read More
BARRO'S GIVES $40,000 TO FIGHTING PEDIATRIC CANCER
Barro's Pizza donates $40,000 to the Arizona Cancer Foundation For Children to help families affected by pediatric cancer.
Read More
NEW CASA GRANDE LOCATION OPENS
Now Open: A new Casa Grande location to enjoy our delicious pizza!
Read More