AZ Foothills Best of Our Valley 2018 Winner!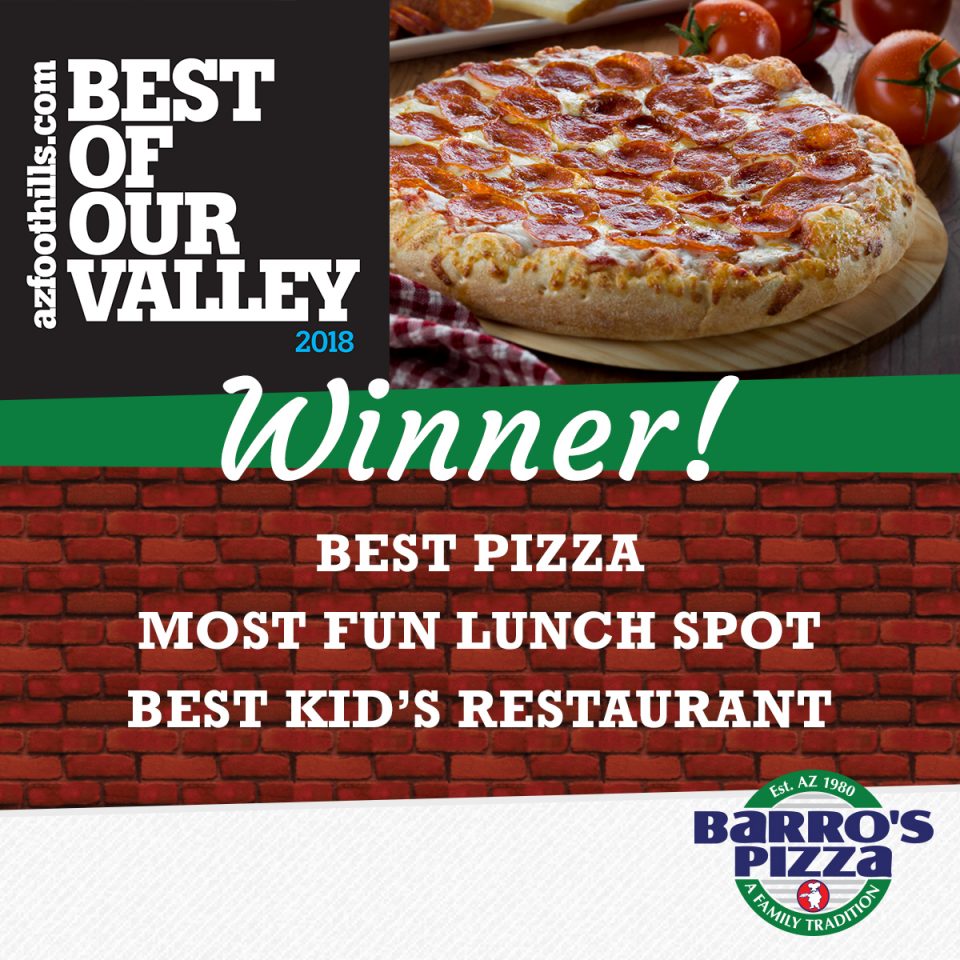 We are proud to announce that we have won THREE awards in AZ Foothill's annual Best Of Our Valley Contest! We won Most Fun Lunch Spot, Best Kid's Restaurant and the coveted Best Pizza Award. We would like to thank all of our friends and fans who took the time to vote; your support made this possible!
This award means a lot to us, as we are always striving to be your go-to neighborhood restaurant in Arizona, serving up good food and fun for the entire family. Next time you're out and about we hope you'll think of us for lunch, a place to take the kid's, and of course, for pizza!
Look for us when the hard copy issue of Arizona Foothills magazine comes out this April! For more information on our award, visit https://www.arizonafoothillsmagazine.com/best-of-our-valley-winners.