Congratulations to the Winner of our 2018 Dr Pepper $10,000 Tuition Contest!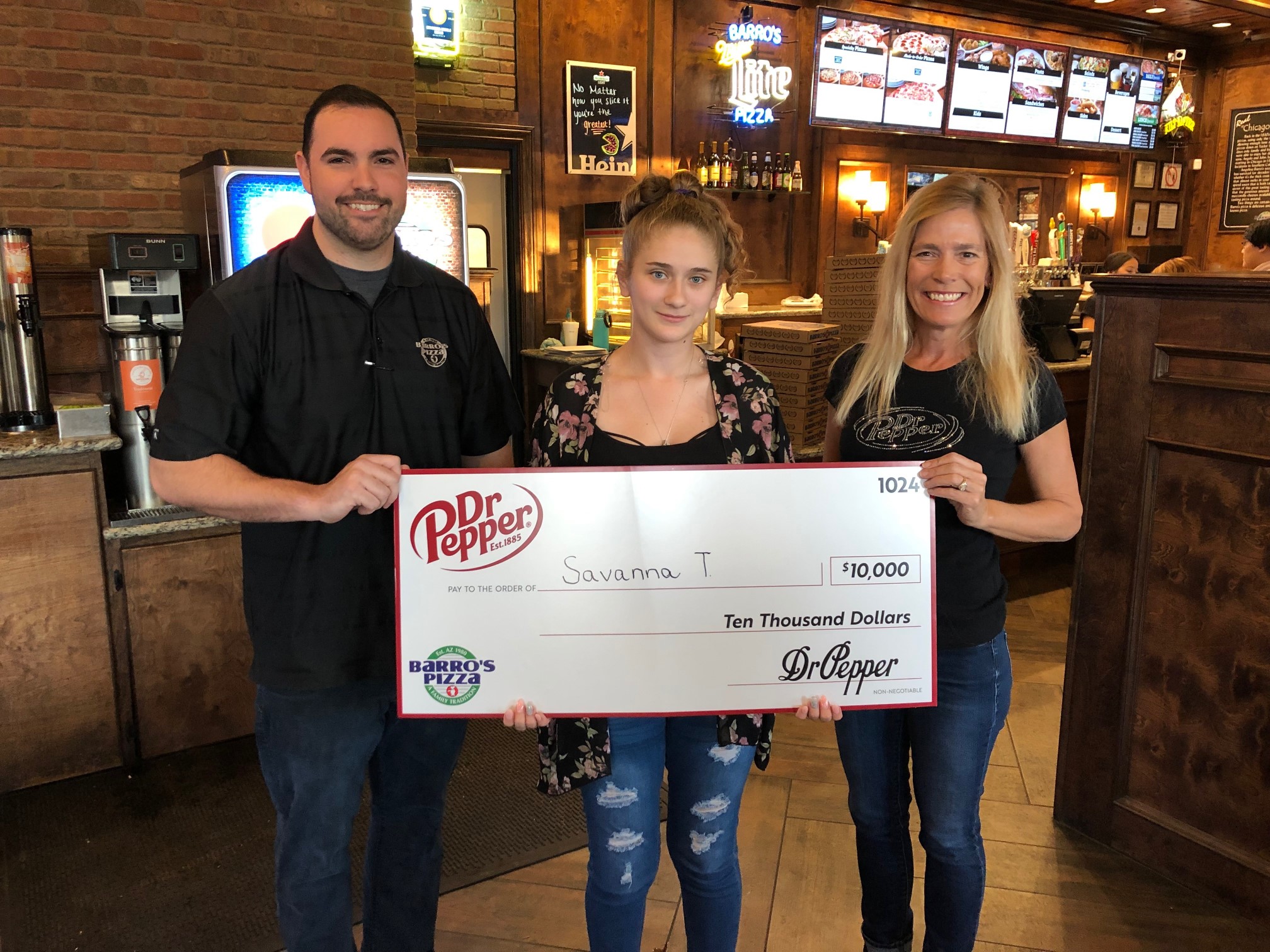 Barro's Pizza is excited to announce the winner of the 2018 Arizona Dr Pepper Tuition Giveaway, Savanna T., who was awarded the $10,000 tuition prize.
Savanna is 20 years old, an Arizona native and currently resides in Mesa. She attends Mesa Community College and plans to transfer to Arizona State University to pursue a career in veterinary medicine. When she's not in class, Savanna works as a caregiver for a local in-home care company.
"I am still in shock, but so very grateful to Barro's and Dr Pepper," said Savanna. "I work a lot of hours to help pay for school, so this money will go a long way to help ensure I'm the best student and caregiver I can be. I've loved Barro's Pizza and Dr Pepper my whole life, and I am so thankful to them for this prize."
With 41 restaurants throughout Arizona and almost 40 years in business, the Barro family prides itself on finding ways to support and improve the communities they serve. "A college degree opens up many career opportunities for our community, but it can also be a huge financial burden," said Bruce Barro, co-owner of Barro's Pizza. "We are proud to support Arizona students like Savanna pursue their dreams through our continued partnership with Dr Pepper."
The Arizona Dr Pepper Tuition Giveaway is part of the national campaign which has awarded more than $8 million to students across the nation since 2008. Submissions were open to all Arizona residents and a winner was chosen at random out of more than 25,000 online and text-to-win entries. The winner can use the money to pay for current expenses such as tuition and books or to pay off outstanding student loans. For more information about the Dr Pepper Tuition Giveaway, visit www.drpeppertuition.com.